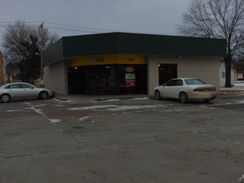 Subway is a quick place to get your breakfast, lunch or dinner. The employee's are very nice and friendly, which makes for a great enviroment for kids, families, and friends. 
They do get really busy from noon to one, so if your in a rush try to get there before noon.
The address is 123 W 6th St, Crookston, MN 56716. Or across the street from Taco John's on Highway 2.
Phone number: (218) 281-7470
Hours: Open from 7am - 11pm.